多素材纯双语干货,英语学习者必备!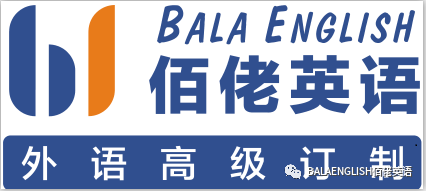 1. Bala Morning Reading
There is a kind of people who choose to make every morning in order.
有一种人,他们选择让每个早晨都过得有规律。
They get up relatively early and can finish a lot of things before they go to work.
他们会在一个比较早的时间起床,并且能在上班前搞定很多事情。
That makes the whole day way easier for them and make them more productive in the office.
这会让他们的一天都轻松得多,也会让他们在上班的时候更有创造力。
Yes, how you live your morning does speak a lot about how you live your life.
是的,你如何过你的早上,你就如何过你的一生。
Dont underestimate it.
千万别小看了这一点。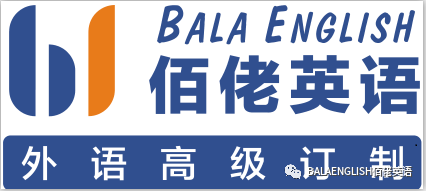 2. BaLa Finance News:
1. China Banking Regulatory Commission released data showing that at the end of November, total assets of banking financial institutions were 244.44 trillion yuan, an increase of 10% year on year; total liabilities were 225.37 trillion yuan, an increase of 10% year on year. The total assets of commercial banks amounted to 189.45 trillion yuan, an increase of 9.9% year on year; total liabilities were 175.11 trillion yuan, up 9.8% year on year.
1、银监会公布数据显示,11月末,银行业金融机构资产总额244.44万亿元,同比增长10%;负债总额225.37万亿元,同比增长10%。商业银行资产总额189.45万亿元,同比增长9.9%;负债总额175.11万亿元,同比增长9.8%。
2. Peoples Daily News, LIAN Ping, the chief economist of Bank of Communications, said that the Central Economic Work Conference clearly proposed to "control the overall gate of money supply," which means that it is still the main objective for the monetary policy to remain liquid and reasonably stable next year. Its emphasis on neutrality means no further tightening. It is estimated that the financial deleveraging will be further deepened in the coming period, and the intensity of financial supervision will not diminish. A series of new regulatory policies similar to the new regulations on asset management will be promulgated one after another. In terms of the main areas, the banks off-balance sheet business, internet finance, zombie businesses and financial holding companies are all expected to be heavily regulated.
2、人民日报消息,交通银行首席经济学家连平表示,中央经济工作会议明确提出"管住货币供给总闸门",这意味着明年货币政策保持流动性合理稳定仍是主要目标,强调"中性"意味着不会进一步收紧。预计未来一个时期金融去杠杆进一步深化推进,金融强监管力度不减,一系列类似资管新规的监管新政还将陆续出台。从主要领域来看,预计银行表外业务、互联网金融、"僵尸企业"处置以及金融控股公司等将被重点监管。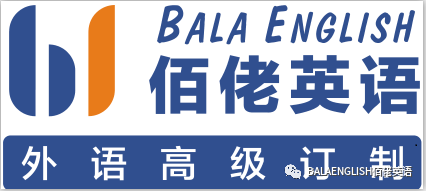 3. BaLa Sharing:
5个技巧帮你改善发音
语言学习者往往忽视培养好的发音,把注意力集中在语法和词汇上 — 但是练习你的口音也很重要。这里有一些实用的小妙招来帮助你摆脱你那"老一套的"口音。
1. Learn the phonetic alphabet
1.学习音标
Getting familiar with the phonetic alphabet will help you identify new sounds and provide you with some markers to navigate the language you want to learn. Familiarity with a language's phonemes helps you recognize sounds that your ear isn't "tuned" to natively. Once you can recognize these sounds, you'll start noticing them way more often when speaking and listening in your new language.
熟悉音标将会帮你辨认一些新的发音并且给你提供一些标记来驾驭你所学的语言。 熟悉一门语言的音素能够帮助你辨认耳朵本身不能辨认的声音。一旦辩认出这些声音,当你听别人说新语言或者用一门新语言交谈的时候,你就会注意他们的发音方式。
By becoming aware of the range of sounds that exist in the language you are learning, you'll learn how to differentiate sounds that seem similar to the untrained ear, and it will make spelling easier. This can be especially helpful if you are learning mostly by reading.
通过注意你所学语言的声音范围,你将学会怎样区分那些对于并未接受专业训练的耳朵来说很相似的声音,这样会使拼写更加容易。如果你大多数时间都通过阅读来学习,那么这种方法将会尤其有益。
2. Get familiar with the spoken language
2.熟悉口语
Switch from theory to practice: try to expose yourself as much as possible to the language you are learning. Talk as much as possible with native speakers if you have the chance. When you have trouble pronouncing a particular word, ask people to repeat it and record it on your phone. You can then replay it and train your pronunciation as often as you wish. You can also listen to the correct pronunciation on some online dictionaries so that your ear gets familiar with all the sounds that initially strike you as unusual. Listen to podcasts or stream TV shows in the language. Even if you can't understand everything, put it on in the background when you're doing your chores so you get used to the particular melodies and unfamiliar sounds.
从理论转换到实践:使你自己尽可能多地接触你所学的语言。如果你有机会,尽可能多和母语使用者交流。当你某一个发音有问题的时候,让别人重复它,并且用你的手机录制下来。你可以用手机重复播放,尽可能多地练习发音。你也可以用在线的网络词典听正确的发音,这样你的耳朵就会对那些一开始并不熟悉的发音熟悉起来。还可以听播客或者看电视节目来学习语言。即使你不能理解所有的东西,在你做家务的时候播放它作为背景乐会让你习惯这些特殊的音调和不熟悉的声音。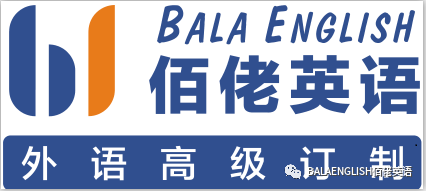 4. BaLa Poem Reading:
Dust of Snow
Robert Frost
The way a crow
Shook down on me
The dust of snow
From a hemlock tree
Has given my heart
A change of mood
And saved some part
Of a day I had rued.
一片雪
罗伯特·弗洛斯特
一只乌鸦
从一棵铁杉树上
摇下一片雪
落到我身上
使我的心情
得到了改变
使我在一天内
省去了一些遗憾。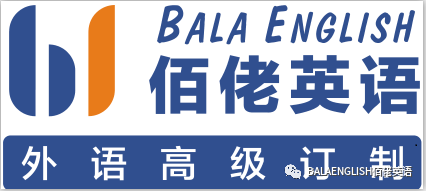 5. BaLa Political News:
新产业新业态快速发展。战略性新兴产业发展势头良好。2016年,战略性新兴产业增加值比上年增长10.5%,增速比规模以上工业高4.5个百分点,2017年一季度继续保持两位数增长。"宽带中国"战略深入推进,网络购物快速增长。2016年,互联网上网人数7.31亿人,比2012年增长29.7%。2015—2016年,实物网上零售额年均增长28.6%,比社会消费品零售总额快18.1个百分点,2017年一季度同比增长25.8%。
3. New industries and new forms of business developed rapidly.
The development of strategic emerging industries maintained good momentum. In 2016, the value added of these industries rose by 10.5% over 2015, a growth rate 4.5 percentage points higher than that of industrial enterprises whose annual revenue exceeds 20 million yuan. In Q1 2017, this figure maintained double-digit growth. In the wake of the further rollout of the "National Broadband Internet Agenda," online shopping grew quickly. In 2016, there were 731 million Internet users, a 29.7% increase over 2012. Between 2015 and 2016, online retail sales grew at an average rate of 28.6% a year, exceeding that of total retail sales of consumer goods by 18.1 percentage points. In Q1 2017, it registered a year-on-year growth of 25.8%.