多素材纯双语干货,英语学习者必备!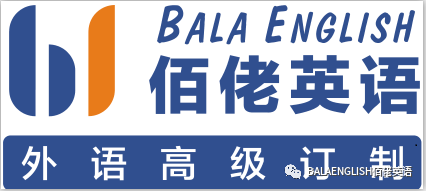 1. BaLa Finance News:
1. HUANG Hong, the vice chairman of China Insurance Regulatory Commission, said there is still an imbalance and inadequacy in the construction of Chinas social security system. To build a multi-level social security system, we must learn from international experience and work based on Chinas reality to explore the road of social security with Chinese characteristics. As a developing country that is aging rapidly before people get rich, we can not simply copy the welfare system in developed countries. We want to promote commercial pension insurance to play a greater role in the multi-level pension insurance system.
1、保监会副主席黄洪表示,我国社会保障体系建设还存在不平衡不充分的问题。建设多层次社会保障体系,既要借鉴国际经验,更要立足中国实际,探索有中国特色的社会保障之路。作为老龄化速度快、未富先老的发展中国家,不能简单复制发达国家的福利制度。我们要推动商业养老保险在多层次养老保障体系中发挥更大作用。
3. China Real Estate News, as of December 18, the land sales of top 50 cities around the country created a new historical record over the same period, with the transaction sales of 3.33 trillion yuan, an increase of 40% relative to the same period in 2016. In addition, from the statistics of Zhongyuan Real Estate, in terms of land transfer, the volume in Beijing reached 273.1 billion yuan and in Hangzhou reached 212.3 billion yuan. At the same time, the volume in Nanjing, Suzhou, Chongqing, Shanghai, Tianjin, Chengdu and Zhengzhou all exceeded 100 billion yuan, hitting a historical high over the same period.
3、中国房地产报消息,截至12月18日,全国50大城市卖地收入刷新历史同期纪录,卖地金额达3.33万亿,较2016年同期增长40%。另据中原地产统计数据显示,在土地出让方面,北京达到了2731亿元,杭州达到了2123亿元。与此同时,南京、苏州、重庆、上海、天津、成都、郑州均超过了1000亿元,创造了同期历史最多。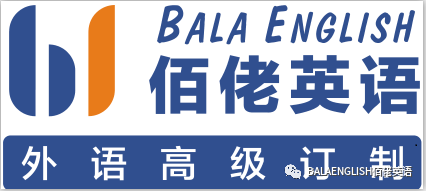 2. BaLa Sharing:
八个地道口语表达"我不确定"
4. Its something like that.
差不多吧!
使用这句话时带有不耐烦的意味,表示说话人不太想再进行当前的话题。
A:Is pasta your favorite dish?
是这个吗?
B:Yeah, its something like that.
嗯,差不多吧。
类似的表达我们还可以说Thats about it. /Thatll do. /Thats about right.
5. I'd have to think about that for a minute.
让我考虑一下
不要以为这个表达意思是你思考一分钟之后,就会有答案了,但其实不是这样的。它通常指的是你不知道答案,或者你确实需要一些时间来思考得出一个答案。
A:What movie is that song from again?
再问一下,这首歌是哪部电影里的?
B:Hmmm, I'd have to think about that for a minute. Sorry, perhaps you'd better ask Tom.
嗯..我想想,不好意思,你还是问一下汤姆吧。
6. Kind of/sort of
有点吧
常常在英语(精品课)电影中听到这个片语:Kind of,有时也听到 sort of,其实这两个表达的意思差不多,就是表示"有那么一点点,但不是很强烈"。
A:Do you like noodles?
你喜欢吃面条吗?
B:Kind of.
还好啦,也没那么喜欢。
7. It could be.
可能是吧
听到周围有类似消息时,自己也觉得"可能会吧"时使用,也有道听途说的意味。
A:Have you heard? They are going to tear down the West Gate.
你听说了吗?听说他们要把西门拆了。
B:It could be. But what are they going to build there?
有可能吧,但他们要在哪里建什么?
8. Someone told me
有人这么说的
不确定消息的真实性,用来表达有可能。
A:did you know they are going to let Cary go?
你知道他们要让凯瑞走人吗?
B:Yeah, someone told me. And I think he is too old for his job.
是的,有这个说法,我也觉得他年纪太大不适合这个工作。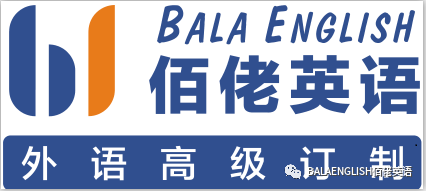 3. BaLa Poem Reading:
古意答客问
戴望舒
孤心逐浮云之炫烨的卷舒,
惯看青空的眼喜侵阈的青芜。
你问我的欢乐何在?
——窗头明月枕边书。
侵晨看岚踯躅于山巅,
入夜听风琐语于花间。
你问我的灵魂安息于何处?
——看那袅绕地、袅绕地升上去的炊烟。
渴饮露,饥餐英;
鹿守我的梦,鸟祝我的醒。
你问我可有人间世的罣虑?
——听那消沉下去的百代之过客的跫音。
一九三四年十二月五日
Reply to Questions with Words in Old Sense
Dai Wangshu
Lonely mind goes after the brilliance from the outstretching floating clouds.
Eyes used to the blue sky are glad to see the intruding green.
You ask me where my joy lies
– Bright moon by the window and books beside the pillow.
At early dawn, I see gust of wind stepping across the peak.
At night I hear the wind whispering amidst the flowers.
You ask me where my soul rests
– Look at those up swirling, swirling chimney smokes.
When thirsty, I drink the dew, I chew the plants when hungry…
Deer guard my dreams, birds wake me up for the day.
You ask me if I have any worldly worry
– Listen to the footsteps of hundreds of generations passing by.
December 5, 1934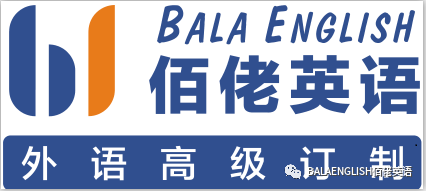 4. BaLa Political News:
大众创业万众创新蓬勃发展。28个国家双创示范基地建设全面推进,众创空间已超4200家,国家高新区"瞪羚"企业超2000家。2014—2016年,全国新登记市场主体超过4400万户,其中新登记企业1362万户,年均增长30%,2017年一季度继续保持日均1.4万户的增势。
2. Mass entrepreneurship and mass innovation flourished.
The development of 28 national-level entrepreneurship and innovation centers was moved ahead on all fronts, over 4,200 maker-spaces were set up, and national high-tech development zones boasted over 2,000 high-growth enterprises. From 2014 to 2016, 44 million new market entities were registered, among which 13.62 million were enterprises, an annual increase of 30%. In Q1 2017, the number of newly registered entities maintained an average of 14,000 per day.