多素材纯双语干货,英语学习者必备!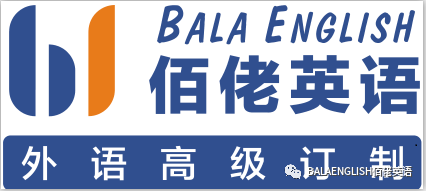 1. Bala Morning Reading
Respect love from other people to you, and learn to love other people. Responding to love you get is a very important thing. Don't disappoint the kindness from people who love you, and don't forget to say thank you to people who love you.
尊重他人给予你的爱,并学会去爱别人,对得到的爱做出回应,是一件很重要的事。别辜负了那个爱你的人的一番好意,也别忘了对爱你的人,说一句"谢谢"。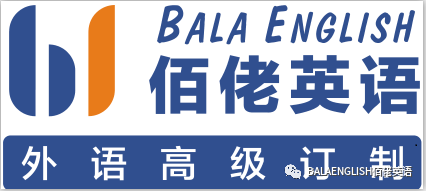 2.BaLa Finance News:
1. In December 2017, Caixin Chinas manufacturing PMI is 51.5, up by 0.7 percentage points from the previous month, indicating that the manufacturing operation was further improved with the improvement rate being the most significant in the last four months. CBIM, the think tank of Caixin, said that in December 2017 manufacturing went warmer again and once again established the stable and slightly beyond expectation pattern in 2017. However, under the background of tighter fiscal regulation and monetary policies, the downward pressure on the economy in 2018 should not be underestimated.
1、2017年12月,财新中国制造业PMI 51.5,较上月提高0.7个百分点,显示制造业运行进一步改善,改善幅度为四个月以来最显著。财新智库莫尼塔表示,2017年12月制造业景气度再回暖,再度确立了2017年经济稳定且略超预期的格局。但在财政监管和货币政策双双趋严的背景下,2018年经济下行压力不容小觑。
3. Economic Information Daily News, state-owned enterprise reform in 2018 will usher in a more upgraded version. The 19th CPC National Congress report and the Central Economic Work Conference have all clearly requested to transform from build bigger and stronger state-owned enterprises to state-owned assets, which is expected to be the state-owned enterprise reform primarily in the form of authorized operations that will be the focus of the new round of reform. After the list of powers and responsibilities for state-owned assets supervision and control is introduced, the scope of delegation and authorization will be further refined and expanded. At the same time, relevant regulatory agencies are also brewing a series of policies on state-owned assets investment and reform pilot programs for operating companies. The formation of related companies is bound to accelerate, and comprehensive reforms will be deepened.
3、经济参考报消息,2018年国企国资改革将迎来完善升级版。十九大报告和中央经济工作会议都明确要求,从做强做优做大"国有企业"变为做强做优做大"国有资本",预计以授权经营体制为主的国资改革,将成为新一轮改革的"牛鼻子",国资监管权力和责任清单出台后,放权、授权范围将进一步细化和扩大。同时,相关监管机构也在酝酿国资投资、运营公司试点改革方案等一系列政策,相关公司的组建势必加快,综合性改革将深化。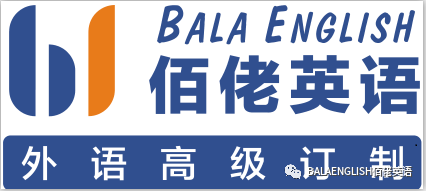 3. BaLa Sharing:
来学点可以"望文生义"的英语吧!
1.Blood is thicker than water.
是不是好直白的"血浓于水"!英文中文真就是一样的哟~
2.Be able to do something in your sleep.
中文里可以对应"我闭着眼睛也能…"。
例如:I havent done many portraits, but I could paint landscapes in my sleep.
我画的肖像画不多,但是我闭着眼也能画风景。
3. Have money to burn
土豪说"烧钱",英文里也用了burn哦。 "钱多到拿钱烧",这么土豪,简单易记。那"花钱如流水"用英文怎么说呢?对了,就是 spend money like water.
4. keep somebody at arms length
中文里咱们有"保持一臂距离"对吧,这么记就特别好记。
例如:He keeps all his clients at arms length.
他和所有的客户都保持距离。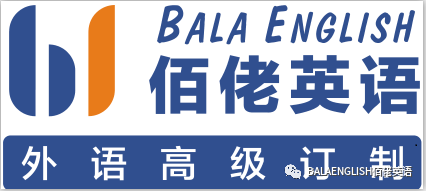 4. BaLa Classic Reading:
我想到七八岁上私塾的时候,冬天,带上个铜"火箱",里面放上几块烧得通红的条炭,用灰把它半掩住,"火箱"盖上全是蜂窝似的小孔,手摸上暖乎乎的,微微的火光从小孔里透露出来,给人以光辉,它不仅使人触感上感到温暖,而且透过视觉在心灵上感受到一种启示与希望的闪光。
I remember as I was seven or eight years old, I was studying in a primary school. In winter, I often went to school with a brass "Fire Box" with several brightly burning coal sticks smothered with ashes. And as the cover was full of honeycomb holes, touching with the hand I felt it warm. Light shining through the holes not only gave me warmth, but also made me feel a kind of enlightenment and a shining bright hope in my mind.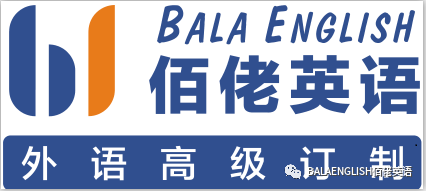 5. BaLa Political News:
2017年12月31日,新年前夕,国家主席习近平通过中国国际广播电台、中央人民广播电台、中央电视台、中国国际电视台(中国环球电视网)和互联网,发表了二〇一八年新年贺词。全文如下:
On December 31, 2017, on the eve of the New Year, Chinese President Xi Jinping delivers a New Year speech to domestic and overseas audience via China Radio International, China National Radio, China Central Television, China Global TV Network and the Internet. Here's the speech in full:
国家主席习近平发表二〇一八年新年贺词
Chinese President Xi Jinping Delivers 2018 New Year Speech
同志们,朋友们,女士们,先生们:
Comrades, friends, ladies and gentlemen,
大家好!时光飞逝,转眼我们将迎来2018年。在这里,我向全国各族人民,向香港特别行政区同胞、澳门特别行政区同胞、台湾同胞和海外侨胞致以新年的祝福!我也祝愿世界各国各地区的朋友们万事如意!
Greetings! Time flies. As we are ushering in the year of 2018, I would like to extend my New Year wishes to my countrymen and women from all ethnic groups, in Hong Kong and Macao special administrative regions and in Taiwan, as well as overseas Chinese. I also wish good luck to friends from all countries and regions across the world.